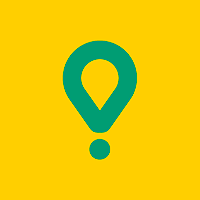 Description du Poste
About Glovo
We're a Barcelona-based startup and the fastest-growing delivery player in Europe, Africa, and Asia. With food at the core of the business, Glovo delivers any product within your city at any time of day.
Our vision and ambition are not only to give everyone easy access to everything in their city, but it is also to offer our employees the job of their lives. A job where you'll be challenged and have the most fun working through tech-enabled experiences.
Your Work-life Opportunity
Glovo is building the future of cities by enabling anyone to get any product from any store in their city delivered in minutes. Our goal is to provide on-demand delivery infrastructure for every city in the world.
Glovo eLogistics is Glovo's last-mile logistics service for e-commerce, a huge industry that is still growing rapidly with many challenges ahead. At Glovo, you will join a team that is working to revolutionize the sector from scratch with the main e-commerce players in any market (e.g. Alibaba).
As a country eLogistics Project Manager, you will be responsible for the P&L and end-to-end account management of the largest e-commerce companies and for maximizing both their number of deliveries with eLogistics and the profitability of the deals.
In this role you will be part of the international team for Glovo, working closely with our Global Head of eLogistics Partners, GM of Morocco, and Global GM of Courier & eLogistics.
Be a Part Of a Team Where You Will

Define the vision, launch, and lead eLogistics in your country/es.
Own strategic e-commerce relationships end to end, including PnL tracking and ensure operational excellence in the region
Understand the current needs of the last-mile market in your country and develop scalable and innovative solutions for e-commerce partners.
Provide leadership and guidance to the Global eLogistics team in order to develop a better product and a value proposition that will help you achieve sales targets
Be resilient and persistent to close deals with long sales cycles, focusing on a consultative sales approach
Be in charge of project management of the onboarding of new clients, including systems integration, contract negotiation, data flow & architecture, and financial forecasting of the account.
Build, maintain and manage the teams in all operational functions in your country/es, namely warehouse, rider fleet, and customer service to ensure high scalability and efficiency levels.
Ensure we keep our Glovo eLogistics promise: To give all e-commerce / online users ultra-predictability and the possibility to choose when, where, and how they want to get their products delivered or returned.
You Have

5+ years of work experience in a fast-paced environment in sales and business development teams (tech startup, consulting, FMCG, etc)
Results-driven attitude, strategic thinking, strong leadership, and business acumen
Sales hunger! You may never take a no for an answer
Problem solver, perfect written and spoken communication
Analytical profile with experience in business development, negotiations, pricing, and product development
Joy in building things from scratch, if something needs to get done you are comfortable figuring it out on your own and not relying on a playbook
Comfort in ambiguity, you seek adventure and an accelerated career path
Ready to get your hands dirty, because you will have to "roll up your sleeves"!
Fluency in English
Experience Our Glovo Life Benefits

Enticing Phantom Shares plan
Attractive Relocation package (if applicable ;))
Comprehensive Private Health Insurance
Free monthly Glovo credits to spend on our restaurant products (and zero Glovo delivery fee on all Glovo orders!)
Cool perks such as fresh fruit and healthy snacks every day, the Glovo Festival every quarter!
Flexible working environment
What You'll Find When Working At Glovo

Gas: We work hard with energy and passion for what we do.
Care: We act in the best interest of a sustainable future.
Good vibes: We always see the positive side in every situation and act with fairness and honesty with everyone.
Stay Humble: We embrace mistakes and feedback to learn from them.
Glownership: We roll up our sleeves and get work done no matter our position and level.
If you believe you match these values, we look forward to meeting you!
At Glovo we believe that diversity adds incredible value to our teams, our products, and our culture. We know that the best ideas and solutions come by bringing together people from all over the world and by fostering a culture of inclusion where everyone feels heard and has the chance to make a real impact. It's because of this that we are committed to providing equal opportunities to talent from all backgrounds.
Wanna take a peek into what it's like to work at Glovo? Follow us on Instagram and like us on Facebook!
Glovo is transforming the way consumers access local goods, enabling anyone to get almost any product delivered in minutes. Our on-demand logistics connect customers with independent local couriers who acquire goods from any restaurant or store in a city, as well as deliver urgent packages for a variable fee. As of 2020, we're currently present in more than 22 countries across Europe, Latin America, Africa, and Asia.