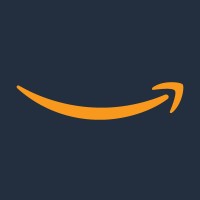 Description du Poste
Our overall mission is simple: We want Amazon to be the place where our customers can find, discover and buy anything online. Whatever our customers want, we will find the means to deliver it. With your help, Amazon associates will deliver world-class service to our customers.
Amazon is looking for a Customer Service Team Manager for our Virtual Customer Service team based virtually in Morocco who will lead and support a team of Customer Service Associates who are remotely supporting our Canadian customers from home.
The number one priority for this role is to support the associates who will directly report to you. In this role, you will be responsible for the coaching, development, performance, and engagement of your associates. Your employees to be your exclusive focus, you will be tasked with supporting your employees and removing any barriers that prevent them from demonstrating the Amazon Customer Service Contact Tenets (ground rules) on every single customer contact.
The ideal Team Manager understands that supporting the employees is the most critical role they perform, to achieve this they are open and approachable, engage with their employees individually to understand how to most effectively coach and motivate them, and invests time in developing their employees to become legends! They build a work environment where associates are engaged and feel a positive sense of achievement about their role in delivering world-class service.
You will be responsible for using quantitative and qualitative data to identify opportunities to coach your employees and celebrate their success. As a single-threaded leader for your employees, you will take care of all elements of your associate's satisfaction and engagement at work, including communication and management of their scheduling and taking action on issues arising in your team.
As a leader of customer-facing associates, you will be expected to role model world-class service by regularly handling customer contacts. You will be an expert in articulating the Amazon mission and deeply understand the expectations of the Amazon CS Contact Tenets; you will ensure your employees understand the important role they play in living the Contact Tenets and how their role supports the Amazon flywheel.
Basic Qualifications

Home Based in Morocco (the offer is currently limited to Rabat and region, Mohammedia, Casablanca, and region)
Degree qualified
Relevant experience in direct people management with a minimum of 3 months experience as acting Team manager with amazon or 2 years previous experience supervising a team in a customer service environment.
Fluency in French & English languages (a formal evaluation may be required for both written and oral English)
High proficiency with Microsoft Excel.
Maintains a high level of professionalism and approach-ability
Can confidently facilitate team discussions and communicate business messages
Experience in coaching and leading employees
Understanding of and practical experience in effective coaching techniques
Can support employees through individual development plans
Can support the business through dive deeps and action plans.
Confidence to interview applicants and demonstrate understanding of the performance and leadership bar to effectively apply it to hiring decisions
Role model for contact handling skills. Is able to review contacts to identify WOW moments, examples for excellent Customer Service, and opportunities to support associates with coaching
Excellent time management, organizational talent, and presentation skills. Can deal with constant change positively and maintain high motivation
Drives team engagement and actions through internal survey results and insights. It Helps associates understand the performance bar and support them to reach it
Completes tasks on time to a high-quality standard
Preferred Qualifications

Knowledge of Process Improvement approaches (Lean, Six Sigma, …)
Additional languages (Spanish, Italian, Dutch, …)
Company – Support Srvc Amz S.A.R.L.A.U.